School Equipment
School Equipment
All students should have a school bag with them every day containing a pencil case with the following items.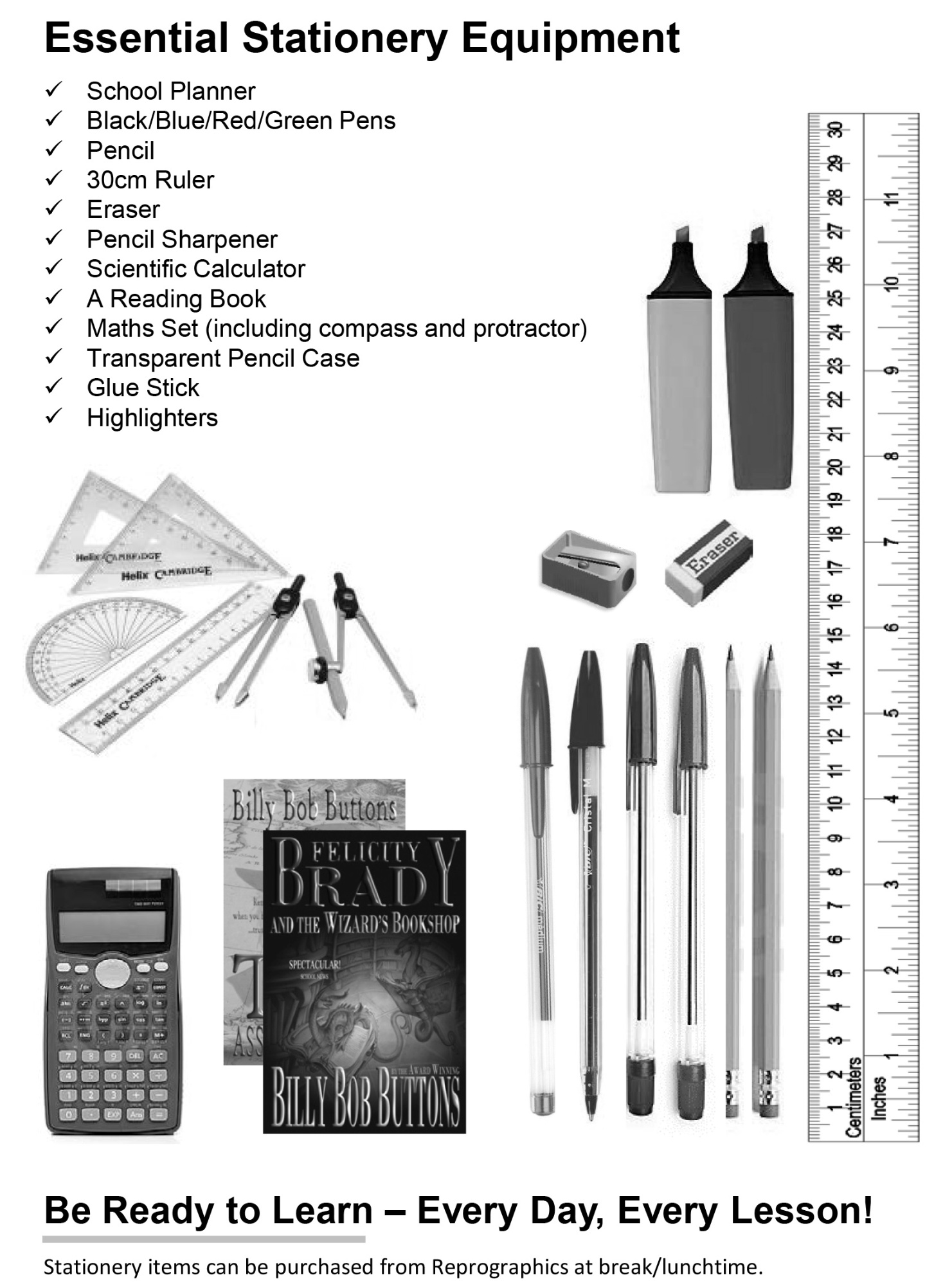 Your School Planner

Each year you will be issued with a student planner and you must have it with you every day. In this book you will be able to:
Keep a record of your school timetable
Keep a record of the homework set in various subjects and the dates when it is due to be handed in
Keep a record of the important school dates for the term
Keep a record of your absences - parents or carers should write the reason for your absence in the planner. They don't need to write a letter unless it is something confidential
Keep a record of your day t o day performance in lessons, your personal targets and action plans.
Keep a record of rewards, merits and commendations.
Your Planner will be checked by your Tutor on a weekly basis to ensure that it is kept up-to-date and provides an accurate record of your work and achievements. Your parents or carers are also expected to check the planner and sign it each week.