Online Music Lessons with Suzy
Suzy Ann Smith is a Buckingham based tutor and musician and provides tuition in guitar, ukulele, piano, keyboard and singing in several local schools including The Buckingham School. Suzy is also experienced in providing online lessons to both children and adults.
Suzy continues to offer her 'fun & fabulous' lessons to students and will be teaching online for the foreseeable future and during the school summer break.
Online tuition is working really well and easily fits around family and working life, with lessons being available daytimes, evenings and Saturdays. Lessons can be taken individually or in small groups.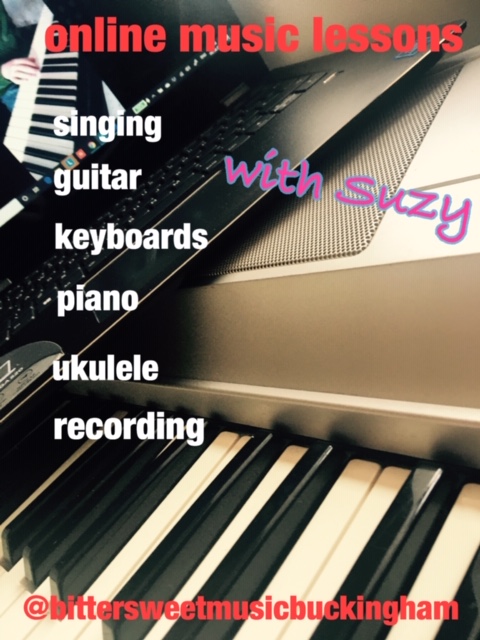 Several singing students are now recording with Suzy and able to have their songs mastered in a professional studio. (This fantastic opportunity is offered free of charge for a limited time). There is so much exciting stuff that can be done online!
Contact Suzy to find out more about 'fun and fabulous' musical opportunities for all!
Email suzyasmith@aol.com
Facebook. Bittersweet Music Buckingham