Expectations
At The Buckingham School, we expect a high standard of conduct from our students. Our Sixth Form students are the senior members of our school population and we ask that they set a positive example in every aspect to those in the lower year groups.
In the Sixth Form, students are expected to commit themselves fully to their studies. We monitor attendance and progression closely and liaise with parents straight away if concerns are identified.
Our Sixth Form students are required to dress smartly in order to create a professional environment, similar to those of the business world. The dress code policy can be found in the Student Handbook, which is accessible on the Useful Information page.
Progressing into Sixth Form is a significant adjustment for young people. We aim to support them with this transition and ensure they understand how important the two years in the Sixth Form are to their futures. It is crucial that they have the correct attitude to learning in order to progress at this level.
Together with our students, we have identified a number of core skills, values and behaviours, which we believe are essential to their future success. We call them The 3 Pillars: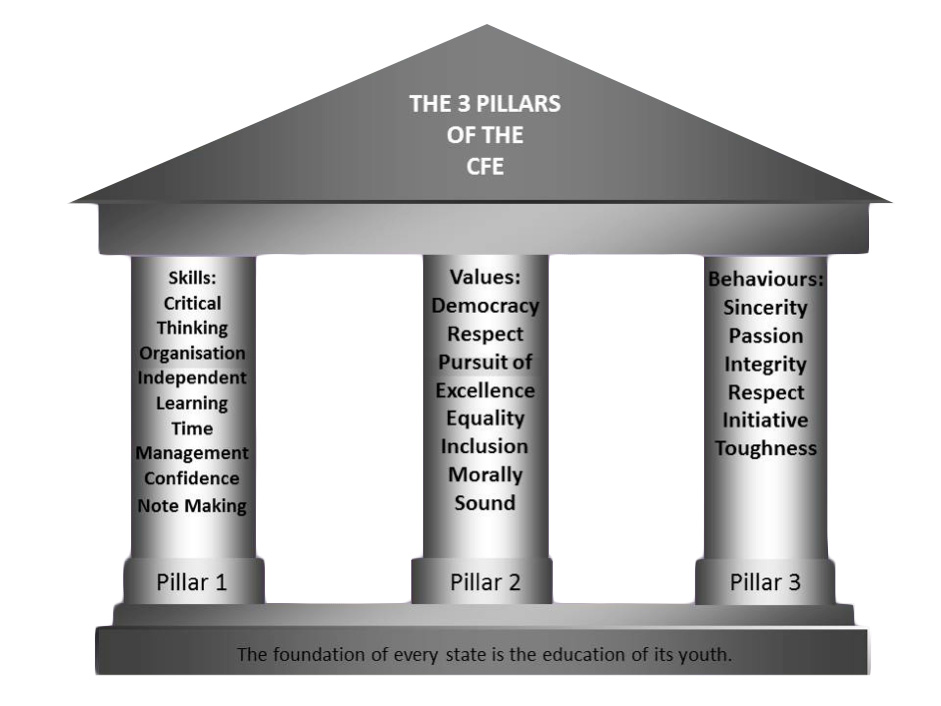 By embedding these skills, values and behaviours into their learning and into the culture of the Sixth Form, our students develop the competences they need in order to achieve their full potential during their time with us and beyond.