Chromebooks
We live in a digital age. Technology has transformed how we do things from communication with friends and family to learning about the world around us. The students we teach do not know life without it. The opportunities it offers us to improve education are truly exciting. The question is no longer whether technology should have place in the classroom but how technology can be used most effectively be integrated in ways which achieve improved outcomes for our students.
The Buckingham School, converted to google three years ago, using GSUITE and google classroom. Our staff are using google Apps to teach, set extended learning and our staff are qualified Google Certified Educators.
We are delighted to announce that all students joining The Buckingham School Year 7 in September 2020 will have the opportunity to purchase their own Chromebook, for use in lesson and out of school to extend their learning. Consistency is a prime consideration in the successful implementation of a digital scheme. Therefore, all students will have the same device and have safe and secured access to our network. Students will be able using the same device in school and outside of school. Planned and resourced support lessons are in place for students to learn how to use their devices effectively.
We remain committed to providing the best education possible for our students, and this includes ensuring access to resources which will support learning and develop the skills needed for future education and employment.
Benefits for our students:
Very quick boot up time means there is no time wasted waiting for the device to start-up (Flip the screen up and almost instant back on what you were working on)
Long battery life
Easy for students (and teachers) to use
All work will be in accessible at all times, via Google Drive/Classroom
It is 'their' device so it can be used for learning at school and at home
Automatic updates; there is no need to purchase new software and install on device
All work is secured on the cloud
Can be used for extended learning (homework)
Research by Educational Endowment Foundation (2018)
Some of the Learning Benefits/Principles (all pictured below):
Quantity and quality of student practice
Collaboration, co-construction, data sharing, co-design (teachers and students)
Student choice, autonomy, student agency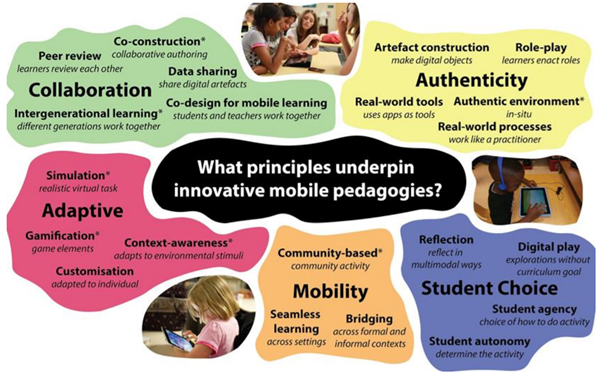 If you want to know more about Chromebooks, check out www.google.com/chromebooks