GCSE Results Day - A Celebration at The Buckingham School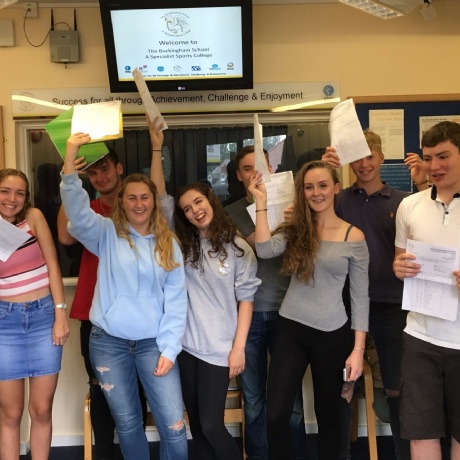 Students and staff at The Buckingham School are today celebrating its best ever GCSE results.
The school is very pleased with another year of great results with 5 A*-C including English and Maths seeing an increase on last year and now being above the National standard. Highlights include English which is significantly above the National average with 85% achieving A*-C grades. Now more than ever, students are leaving school with A*-C grades in both English and Maths (an increase of 7% to 65%).
To read more click on the attachment here.