Year 7 Chromebook Virtual Information Evening - Tuesday 25 May 2021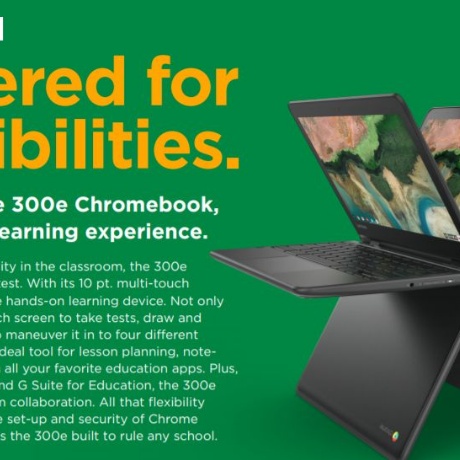 Further to my recent letter, here is the Zoom link for the Year 7 Chromebook Information Evening, taking place on Tuesday, 25th May.
We aim to start promptly at 5:30, as there will be multiple speakers and lots of information to pass on to you. If you have any queries prior to the evening - please let me know. Parents will be able to join (5minutes before the start of the meeting).
Zoom Link to Chromebook Information Evening
---
We are very aware that this scheme has been long time in fruition, however as promised, we are nearly there! Co-inciding with the online portal going live, we will be holding a Chromebooks Virtual Information Evening on Tuesday 25th May, 5:30 until 6:30pm, for both parents/carers and students, which will hopefully answer any questions you may have before committing to the scheme.
At the Information Evening, we will talk you through topics such as our vision for blended learning, specifics on the financing of the Chromebooks and the preparations staff are undertaking to make their lessons "Chromebook-ready". You will hear from Miss Keeping, Head of Year, Barnaby Woodruff-Morton, our partner representative for Academia and myself.
We are on schedule to hit the previously advertised dates, with the portal going live on 24th May. Here, you will be able to log in and make your selection from 3 options, these being:
Just the Chromebook License
Chromebook and License (here, you can also add a protective sleeve for an additional cost)
Full bundle (Chromebook, License, Insurance and protective sleeve
Payment can be made in one single instalment via Debit or Credit Card or you will have the ability, through the portal, to apply for financing to spread the cost (not applicable where only the Chromebook License is being purchased).
You can access the portal by clicking on this link, however, the portal is not yet live, so you will not be able to make any purchases until on or after 24th May:
https://buckinghamschool.store.academia.co.uk/

We have already received a number of enquiries from some parents and felt it appropriate to share those questions and answers in an FAQ sheet below.
We very much look forward to sharing more information with you at our Virtual Information Evening on 25th May!
Yours faithfully
Mr D Osborne
Director of IT
dosborne@buckinghamschool.org