Action4Youth Courses for Young People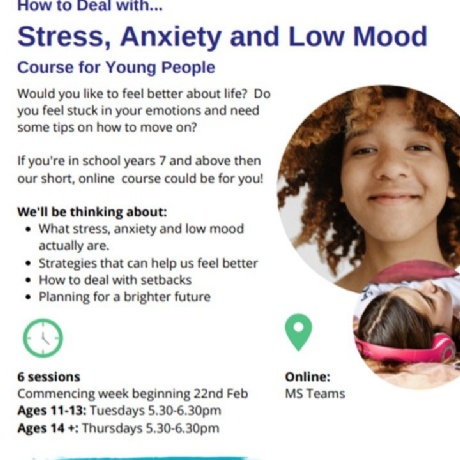 Action4Youth is running a series of courses which might be of interest.
Stress, Anxiety and Low Mood, Confidence and Self-Esteem and Positive Relationships - all courses are aimed at young people (Years 7 – 13) with sessions commencing on 22 February. Action4Youth usually come into TBS, so it is great they are continuing their support remotely.