Level 2 Bikeability Training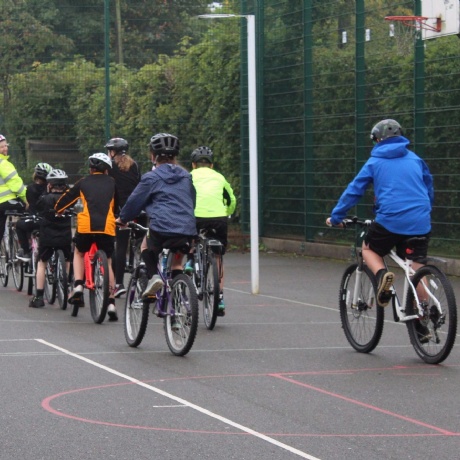 Eight of our Year 7 students have taken part in Level 2 Bikeability training.
Level 2 Bikeability takes place on local roads, giving students a real cycling experience. The students started the first day by practicing some key skills on the MUGA before moving out onto local roads and dealing with traffic on short journeys.
All of the students were trained on and experienced a variety of key skills, including how to do the following:
Start and finish a journey by road, including passing parked or slower moving vehicles and side roads
Identify and react to hazards in the road
Signal their intentions to other road users when someone needs to know what they're doing
Understand where to ride on the road
Use junctions, including turning left and right into major and minor roads
Use the Highway Code, particularly when it comes to understanding road signs
We are delighted to say that all eight students not only completed the course but passed too!
Keep a look out on ParentMail for details of our forthcoming Level 3 course, also, primarily, for Year 7 students. Level 3 equips trainees with skills for more challenging roads and traffic situations – busier streets, queuing traffic, complex junctions and roundabouts. It also includes planning routes for safe cycling. Places on the course are limited and will be allocated on a first come, first served basis.
Many congratulations once again to our eight fantastic cyclists!