Celebrating GCSE Results Day at The Buckingham School - 24 August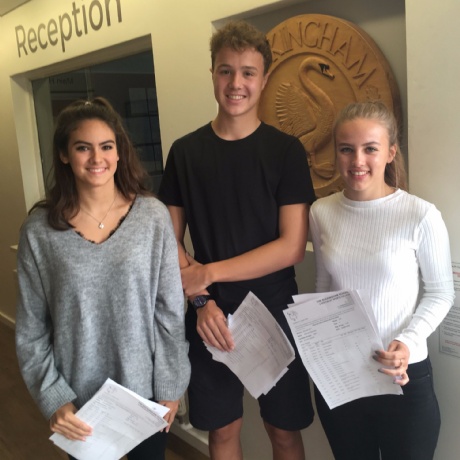 The Buckingham School is today celebrating its GCSE results.
This is the first cohort of students to decipher a mix of letters and numbers in their results. English Language, English Literature and Maths are the first subjects graded from 9 to 1, with 9 being the highest grade. For most other subjects including the Sciences, new grades will come into force in 2018, with others following in 2019. During the two-year transition, students will receive a mixture of letter and number grades. The reformed GCSE content is more challenging with fewer grade 9's being awarded than A*s.
The subjects which have performed well include English, Computer Science, Chemistry, Biology, Physics, History and PE.