A Level Results Day at The Buckingham School - 17 August 2017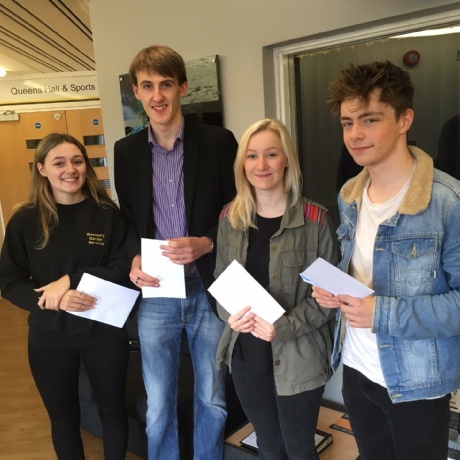 Students, parents and staff at The Buckingham School gathered today to celebrate A Level results.
The overall APS (Average Point Score) has improved again academically. We are very pleased with the extremely good results achieved in Psychology, History, Photography, Philosophy & Ethics and the newly introduced Extended Project.
BTEC qualification results are outstanding, with the following subjects all achieving Distinction to Distinction* (D-D*) grades, above the National average; BTEC Business, Health & Social Care, IT, Law, Science and Sport.