What makes our Curriculum unique?
We pride ourselves on the breadth and depth of our curriculum, with students experiencing a wide range of subjects and within them, rich and deep learning experiences. As a school, we have worked hard to ensure that there are clear pathways from Years 7-13, seeing the time students have at the school as a seven year journey, throughout which students will achieve in a number of areas, be challenged in plethora of ways and enjoy their time with us, developing into young adults who embody the Virtues of the school.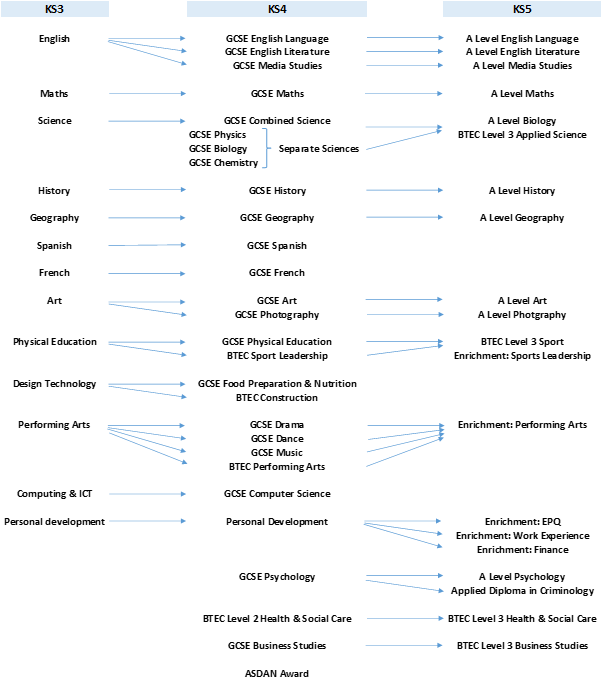 As well as the school Virtues being a key driver of our curriculum, we place great emphasis on developing our students holistically, seeing them as people and not just a set of exam results. Our personal development programme has been designed to include both PSHE and Enrichment delivered within our timetable to Years 8-9, eventually to include all Year Groups by 2021. We see enrichment within school as far more than just a bolt-on to the school day and see the value it has on our students in being able to aid their development across our Virtues, alongside enhancing their achievement, challenge and enjoyment. Our enrichment curriculum is built upon the following strands: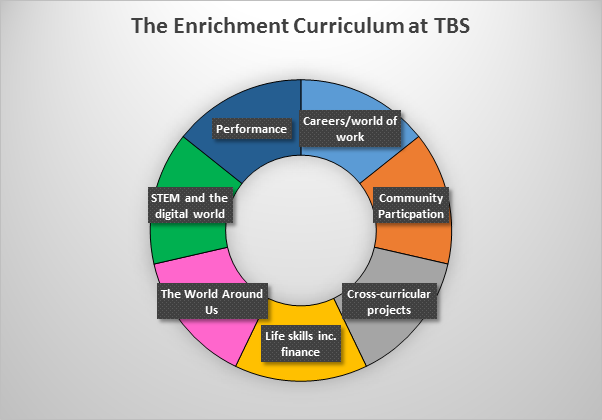 Through working on projects within their enrichment lessons, our students are able to access all of the strands across each academic year.