Anti-Bullying
Headteacher letter regarding New Anti-Bullying Initiative - 7 February 2019
Headteacher letter regarding update on new Anti-Bullying Initiative - 18 March 2019
Procedures to report bullying
The following routes are available for students to raise concerns:
A student can report bullying in person to a member of staff or an older student.
A student can make a written report, and place it in one of the anti-bullying boxes (outside Student Office and outside Mr Fox's office).
A student or parent can make a report by email to antibullying@buckinghamschool.org
Posters around school
We have been fortunate to have a set of graphics designed for our Anti-Bullying Initiative and you will now be able to see these posters in classrooms, in common areas such as the LRC and Canteen and also in offices.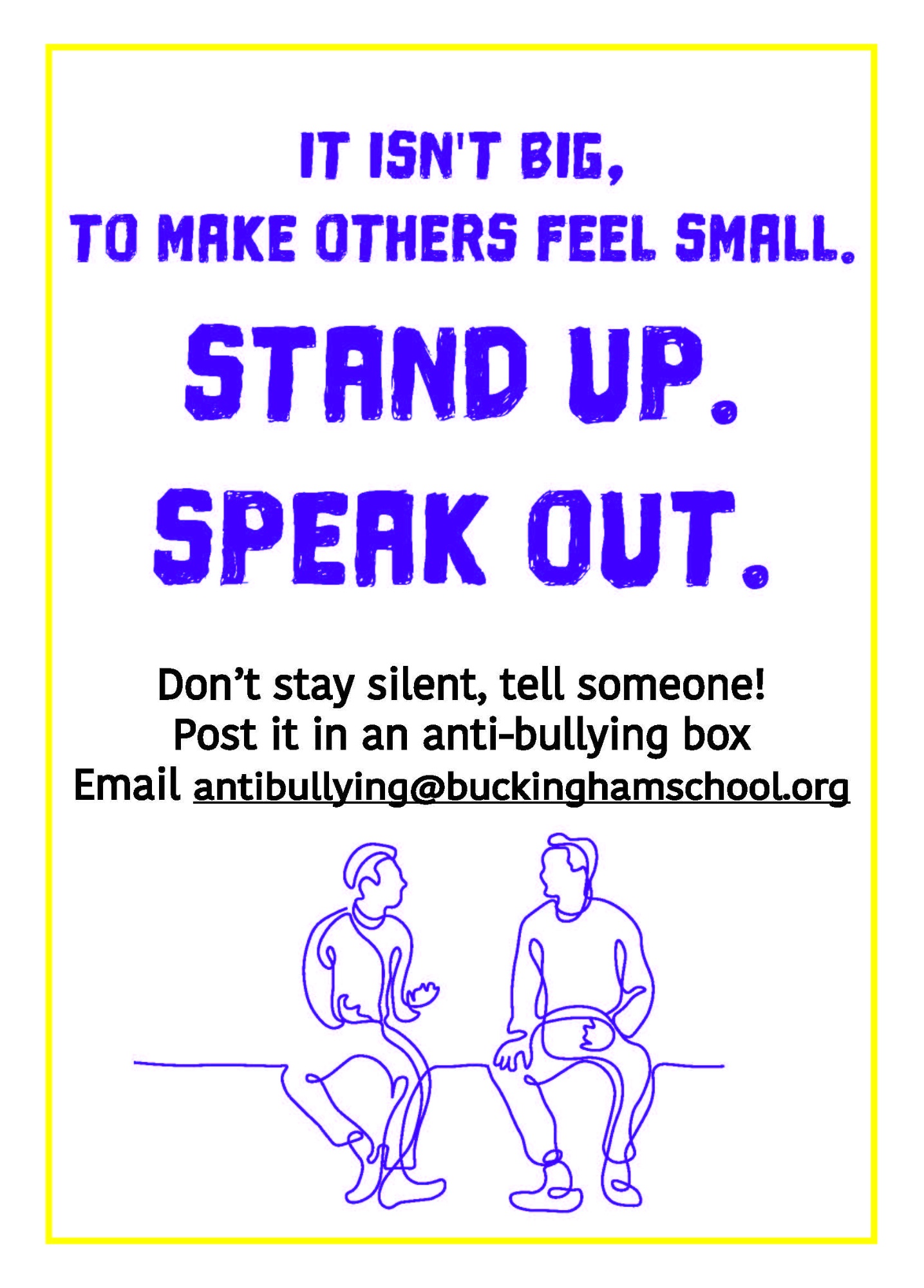 Anti-Bullying Policy
All school policies can be found under Policies, however, for ease of reference, please click below to read the Anti-Bullying Policy.