CFE (Post 16) Open Evening 17 November 2016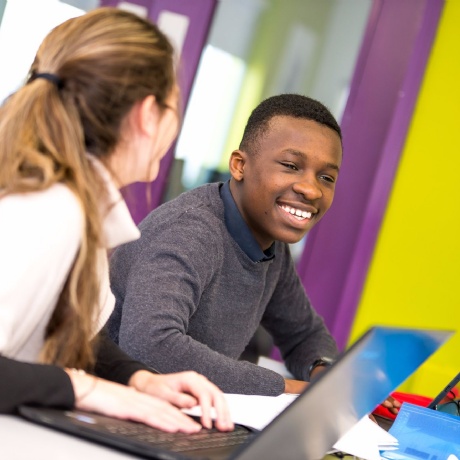 Our Open Evening takes place on Thursday 17 November 2016 from 6.00pm to 8.00pm.
We look forward to welcoming prospective students and parents to come and see all we have to offer in our Centre for Further Education (Post 16).
We would like to introduce you to some of our current students and staff who will endeavour to answer any questions you may have as well as discuss the courses we offer. It is a vibrant hub of interaction and learning, with good study facilities and strong teaching across a broad range of subjects. This year, the CFE has seen the highest number of students in the School's history applying for university including some of the top universities in the country (the Russell Group). Places accepted at universities have increased by 33% (with nearly all students obtaining their first choice)
We have a nurturing, supportive environment to offer and we hope you enjoy the evening with us.