Virtual Open Event for Year 6 Families - Tuesday 6 October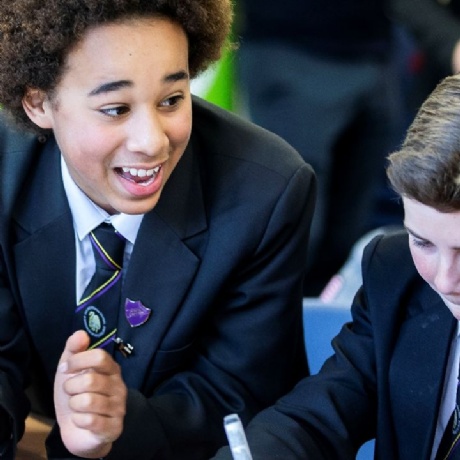 Virtual Open Event via Zoom

Live Talks at 6pm and repeated at 7pm

The opportunity to watch pre-recorded videos created by our subject and pastoral departments as well as a virtual tour of our school

To register: click link here: https://www.surveymonkey.co.uk/r/873JRS6
At this time of year, we would normally be busy preparing our Open Evening for Year 6 families but, as I am sure you can appreciate, this year is going to be a bit different. Due to Government guidelines, we are unable to host our Open Event on the school site. However, we are extremely pleased to be able to give you and your child a virtual experience of The Buckingham School.
We will be holding a Virtual Open Event on the evening of Tuesday 6th October. There will be a live welcome talk at 6pm, repeated at 7pm, led by Mr McGinnes, Headteacher. Subject and pastoral departments have created videos to give you an insight into each department and what we can offer your child. Hopefully, the videos will also give you a feel for the school's culture and ethos.
All videos will be uploaded to a dedicated area of the website so that you can view them at your leisure. The website will also include a virtual school tour, recorded talks from our Year 7 students about their school experience so far, our school prospectus and other useful information such as a timeline for applying for a secondary school place. The dedicated area will be available for you to access from Monday 5th October.
We appreciate that our usual Open Event gives parents and children the opportunity to talk to our staff and students and ask questions, so if you have a question or two you would like to ask, please feel free to drop us an email at transition2021@buckinghamschool.org. We will produce a FAQ document to distribute after the event.
Our Virtual Open Event will be hosted on Zoom; please register by clicking here: https://www.surveymonkey.co.uk/r/873JRS6. We will then send you a Zoom invitation link and joining instructions.
We hope to see you at our Virtual Open Event and look forward to meeting you in the future. In the meantime, if you have any queries, please do get in touch with us.