A Level Results Day 2018 - Fantastic Results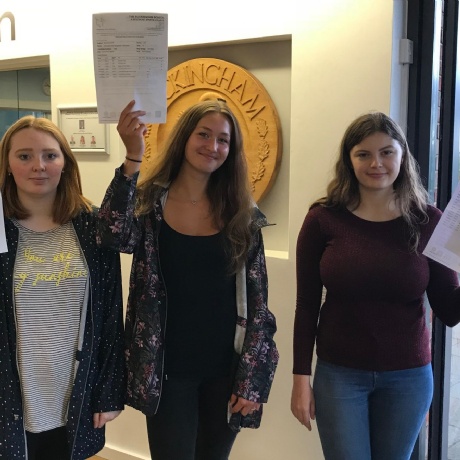 The Buckingham School is today celebrating a strong set of A Level results. The hard work of students and staff has been rewarded with these fantastic results.
This year we have seen A*-B grades and A*-C grades increase by 13% respectively on last year. Value Added (measuring the progress made by students) has increased significantly and our excellence in vocational BTEC courses continues to be a real strength of the school.